Why build an ADU and how do I finance an ADU?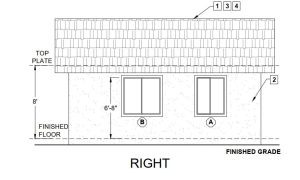 google.com, pub-2360914662512052, DIRECT, f08c47fec0942fa0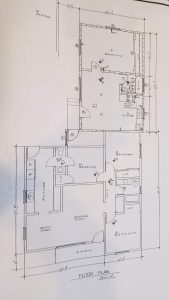 Building a new ADU, or legalizing an existing one, can be an excellent investment. It adds square footage to your home, which will appreciate the value of your property and provide you with extra cash flow if you choose to rent out the space. 
 Flexible space for family and friends

 Appreciate property value

 Generate rental income

Create new housing one garage, basement or yard at a time
With the passage of SB 1069, most homeowners in California can now add an ADU to their property in one form or another. But homeowners who are just now learning of this option wonder; What are the benefits?
ADU Program Highlights
 This program provides financing for Accessory Dwelling Unit construction on non-owner-occupied properties when the ADU will be used as a rental or is built for specification to increase property value.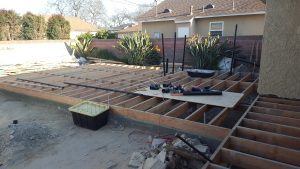 Business Purpose ONLY
1st TD or 2nd TD
65% LTV/CLTV (AS IS) w/20% Holdback
After Repair Value (ARV) w/Fund Control
Can utilize equity from other properties to qualify
Loan amounts from $35k+
Junior Accessory Dwelling Units (JADUs) case-by-case
City/County ADU zoning/ordinances and state laws apply.
We are qualified, experienced, and understand the specifics of ADU lending and can best serve your ADU design and financing needs.
Need funding for an ADU (accessory dwelling unit)? We provide financing options for accessory dwelling units placed on a property with an existing dwelling (Single-Family or Multi-Family Residence) that is non-owner occupied, built for spec, or held for investment purposes.
Generate Rental Income
There is no question that with today's rental prices, homeowners who build ADUs have the potential to generate substantial income, which in many cases can pay for their entire project in a matter of a few years.
The rise of vacation rental platforms like Airbnb and VRBO have caused more and more property owners who have historically rented to long-term local tenants, to turn to short-term rental models to increase their rental income. This shift has inadvertently had a restrictive effect on rental housing supply and made more development for long-term, market rate rentals a necessity.
While vacation rentals provide the opportunity for increased profitability, they are also subject to some inconsistency due to seasonality and changing local regulations. Planning to lease your ADU as a long-term market rate rental will generate strong returns that are predictable and fully legalized.
Add Housing Stock
California needs housing more than ever before and ADUs arguably provide the clearest path to add housing in cities across the state. With over 6,000,000 single family households throughout the state, and over 55% being occupied by the owner, ADUs present Californians the opportunity to collectively build millions of homes within our existing neighborhoods. Each homeowner who chooses to build an ADU is not only making a sound financial investment, they are also contributing to solving our state's housing challenges.
Contact Us
We would love to hear from you. Please call us or use the contact form below.