What is a 203k consultant?
An FHA 203k consultant, also called a HUD consultant or FHA consultant, is essentially a project manager for 203k-financed renovations. They handle all the paperwork required by the Department of Housing and Urban Development, they conduct assessments and inspections of the property, and they also determine when loan funds can be dispersed throughout the project.
Most of the time, these pros aren't solely 203k consultants. Many of them are also home inspectors, general contractors, architects, or others experienced in the industry.
Per the FHA handbook, 203k consultants are required on any project being financed by a Standard FHA 203k loan, Fannie Mae Homestyle Loan (registed trade mark).
What exactly does a 203k consultant do?
A HUD 203k consultant has several duties when involved in a project. These range from conducting the initial "feasibility study" of the property down to the final inspection once all is said and done.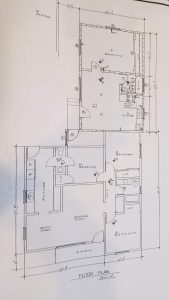 203(k) and HomeStyle
Most renovation mortgages come in two types:
FHA 203(k) loans are mortgages insured by the Federal Housing Administration.
HomeStyle loans are mortgages guaranteed by Fannie Mae.
These two renovation loans share many similarities. Among them:
The money can be used for major structural repairs as well as for cosmetic renovations (or a combination).
All renovation work is done after the loan is closed, not before.
If you can't occupy the home during renovations, you can add up to six months of mortgage payments to your loan amount so you pay the mortgage on the new house while you're living elsewhere.
Renovation money is set aside in an escrow account, and contractors are paid in draws when they hit milestones in their work.
Minimum required down payments are based on either the total cost of the purchase plus renovations or on the expected appraised value of the home after the work is completed. Each loan uses a formula to decide which to use.
Here is a look at each of the consultant's duties in more detail:
Feasibility study: The consultant will inspect the home and determine the necessary repairs to get the property up to HUD standards (essentially determining if it's a "financially feasible" project).
Inspections: The consultant will do a series of inspections — an initial inspection to identify any defects or problems in the home, additional inspections anytime repair funds are requested to be withdrawn from the loan, and then a final inspection of the property (after rehab) to ensure it meets HUD's standards.
Architectural drawings and exhibits: If any part of the project requires architectural work, the consultant will either draw up the appropriate documents or work with a qualified contractor to generate them.
Project and cost estimates: Consultants also put together work plans and cost estimates for the projects they're contracted for. These include details on what renovations will be done and how much labor, materials, and other expenses are projected to add up to.
Change orders: In the event plans change during the course of the renovation, the consultant is responsible for putting together a change order reflecting the new work and costs.
Finally, consultants also keep the property owner informed throughout the rehab process. According to HUD rules, they're required to let the homeowner know about any lengthy work delays, deviations from the project plan, or health and safety concerns.
A breakdown of 203k consultant fees
A 203k consultant comes with several fees, including ones for the feasibility study, any work write-ups, inspections, change orders, and more. They even get mileage fees if they're required to travel to the project over 30 miles.
Fortunately, consultant fees can all be paid for using Standard 203k funds. So as long as you work these into your estimate when initially applying for your loan, you shouldn't incur any additional out-of-pocket expenses when employing a consultant.