We can help you using either the with the 203k renovation program, Home Style Renovation Programgoogle.com, pub-2360914662512052, DIRECT, f08c47fec0942fa0
Waiting on  CalHFA ADU grant Program funds? In case you are not yet familiar , the California Housing Finance Association (CalHFA) is offering $100,000,000.00 in grants to California Home Owners ready to Build an ADU on their property. Eligible homeowners can receive up to $40,000.00 to cover pre-construction cost like design, architectural drawings, engineering fees, permitting fees,, soil reports, and property surveys. The goal is to address affordable housing crisis  in California by making ADU building budgets more attainable.
https://california203kconsultant.com/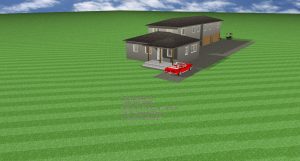 Los Angeles ADU Ordinances & Requirements
So, you're interested in building an Accessory Dwelling Unit. We think that's a great idea, so we're here to help you cut through the considerable rules, regulations, and process guidelines governing the construction of these small, innovative affordable housing units in adherence with the Los Angeles ADU ordinance.
The first step to building an ADU (also known as granny flats and in-law units) is ascertaining whether or not your property is qualified with our free consultation. Up until now, California ADU laws, which were initially passed in 2017, might have seemed complicated for most homeowners to interpret. With California accessory dwelling units, permissible heights, parking spot limitations, and other matters were so scattershot, it was incredibly hard to figure out whether you could build an ADU. https://youtu.be/g3kVBeCxzO8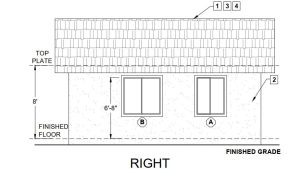 Well, a new California second dwelling law that goes into effect in January, AB 68, clarifies a lot of the issues and creates a much more uniform set of standards. Here's what you need to keep in mind when setting out to build an ADU, based on the various Los Angeles ADU ordinances passed over the last three years.
Property Lines and Setback
This is a big one in the City of Los Angeles ADU ordinance, where homes are often closely clustered together. There are several different kinds of ADUs, with the primary distinction being that some are attached to or inside an existing building and others are standalone units.
In both cases, you need to have at least four feet of setback on your property, meaning that there needs to be at least four feet of space between the edge of the unit and the property line. That's a big deal for detached standalone units in particular and represents the first real checkpoint for homeowners.
The exception: If you're converting an old garage or other structure or building from the ground up in the exact same footprint, you don't need to worry about setbacks at all. Garage conversion laws in California make it easy to build an ADU!
It should also be noted that you cannot sell a detached ADU separate from the main property. You can, of course, rent it out (more on that later).