Should You Hire a Certified Property Inspector for a New Construction Project?
When you buy an old property worn down by time and climate, it's obvious to hire a Certified Property inspector to evaluate what condition it's in—before you commit to your purchase. But should you hire a property inspector for the new house, even if it hasn't been finished yet?
Simply put, the answer is yes. Here's why new construction should get inspected, too, and the best way to go about it.
New construction projects do have problems. 
The project may look flawless, but that's because no one has lived in it to see if anything is an issue. Months, even years will past by before some issues are discovered.
I recommend hiring a real estate agent or realtor®.
A local real estate agent can answer questions, give guidance, and schedule tours of the property.
Connect with an agent or realtor®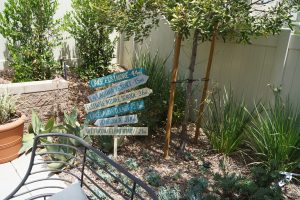 Well, the same is true for homes. Buy a new one, and you're essentially the have to deal with the manufacturer and not the developer on how well the HVAC system works and whether the basement floods during a storm. An old construction project, by contrast, may have more wear and tear, but the owner is required by law to disclose any known problems (this is where your property inspector comes in at to deal with disclosures the sellers is unaware of) .
New homes are "built according to standard practice" and that building code compliance may not be applied in certain project construction and local codes may allow minimum construction standards.
This is where your certified property inspector comes in and identify areas that you need to be aware of before purchasing the property.
Why new homes should ideally get two inspections.
In fact, if you're buying a home under construction, you should hire an inspector twice. The first time is so he can look over the home before the walls are closed and inspect framing and systems installation. The second should be after the home is complete, so he can inspect everything else.
Property inspectors ( call for a quote), depending on the size of your home or property and where you live. Using a Property Inspector to uncover undetected issues can be a big return on investment, think of it this way: If you schedule pre-drywall inspection, the inspector will make sure the superstructure, insulation, home systems, beams, and posts have been installed properly. That's a visual inspection most home inspectors don't get to make with homes once the walls are up. And if problems turn up, you can develop a list of complaints and concerns before the walls are closed.
Once construction is complete, ask your inspector to review the house a few days before your final walk-through with the builder. The inspector is trained to notice details that escape the unpracticed eye. Add these issues to your final punch list, and don't agree to the the final payment until each problem is solved.
If you're not part of the construction process and buy a spec house after it's completed, add a home inspection contingency to your sales contract and hire an inspector to review the property before closing. Not only will an inspector make sure the house and systems are sound, but if you accompany him on his rounds, he'll also teach you how to operate and maintain your new home.
Book An Inspection
A basic inspection booking form for Home Inspections. Fields can always be modified to collect additional information.