Should Knob and Tube wiring be removed?
A "Knob and Tube electrical wiring system" if maintained as installed and functions as intended is a reliable system. The problems stem from the insurance industry deeming it unsafe but in actual fact it is usually the handy homeowner or someone who would use unsafe wiring techniques that created the problems with improper connections and modifications (this can be determined from a certified home inspection). The absence of a dedicated ground wire is not a defect as we would know it today since the neutral wire is actually the ground back to the utility and not directly to earth. Knob and Tube Electrical Systems was not designed to be encapsulated in insulation as it needs the free movement of air to dissipate any heating of the wires (modern appliances such as computers, etc., and should not be connected to 2 prong plugs)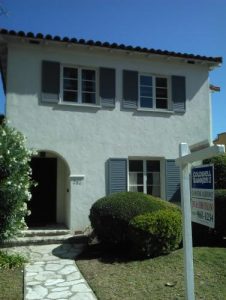 This 75 year old Long Beach Spanish Mediterranean home just put on the market for the first time ever! And the original owner that lived there had no need for modern tech appliances, the appliances they had was modern enough for them, hence no need for upgrades!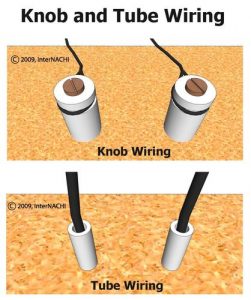 Book A Home Inspection
If you'd like to book an inspection, or request more information from us on pricing and our services, please submit this form.