Harvard Says Home Remodeling is Poised to Bust Loose
If the experts at Harvard say something, a lot of folks listen up. And right now, Harvard says home remodeling is "poised to bust loose." What does this mean? The article from National Mortgage News says home improvement spending could be in double digit growth by as early as the first quarter of 2013.
The Joint Center for Housing Studies at Harvard University is reportedly projecting a steady growth from $113.6 Billion in the second quarter of this year to $128.9 Billion in the first part of next year. That's a 12% increase.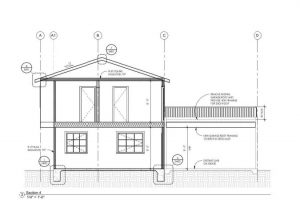 Here's an excerpt from the National Mortgage News article explaining how this plays into the current housing market:
The Leading Indicator of Remodeling Activity is designed to estimate national homeowner spending on improvements for the current quarter and subsequent three quarters. The indicator, measured as an annual rate-of-change of its components, provides a short-term outlook of homeowner remodeling activity and is intended to help identify future turning points in the business cycle of the home improvement industry.
For current homeowners in the Los Angeles/ Long Beach, California Area who want to begin a home remodeling project, paying for the work is likely a major hurdle. With home equity at all time lows, the old way of financing home improvements through a home equity line of credit is pretty well played out. Using credit cards or store credit in today's economic climate is also a bit risky. So what is a homeowner to do?
Refinance and Remodel
With the FHA 203k refinance & remodel, you could:
design and build a deck
repair a porch
repair or replace your roof
get new windows
repaint your house, inside and out
replace old carpet
install tile or laminate flooring
remodel the kitchen – including new appliances
waterproof the basement
About the only work not covered by the FHA 203k is anything considered a luxury item. But do you really want tennis courts?
This home remodeling bump-in-business is good news for the economy, jobs, homeowners and more. New construction is one indicator of a recovering housing market and economy, but new houses aren't the only jobs for builders and contractors. Remodeling homes is a great way to give people a "new place" to live and build a business.
For many homeowners, selling their current house and finding a new place just isn't a desirable situation. In this case, upgrading the home for a growing family or changing tastes might be perfect. Contractors who understand this and are able to help homeowners find a way to finance the work have stayed busy in the downturn. Now this "bust loose" situation will only help to increase business.
For a Feasibility Study of your Home Improvement Project:
Book A Home Inspection
If you'd like to book an inspection, or request more information from us on pricing and our services, please submit this form.